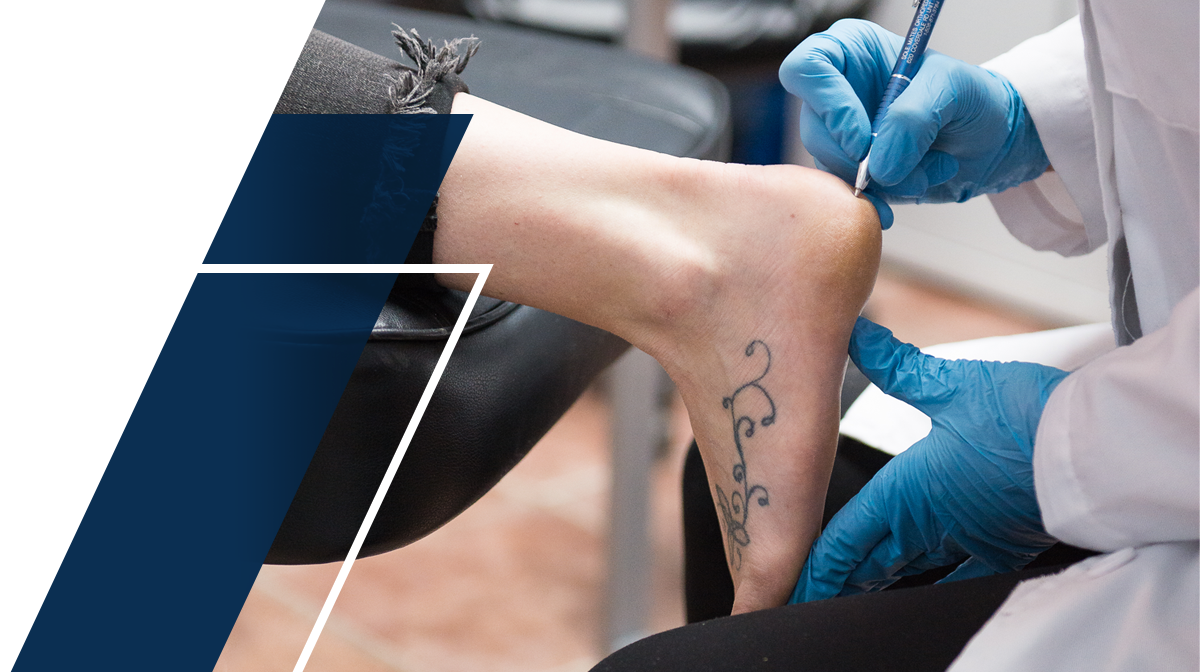 Canadian Certified Pedorthists are orthotic and orthopedic footwear and foot and ankle bracing experts trained in postural analysis, movement patterns, and musculoskeletal examination. More specifically, they focus on the assessment of lower limb anatomy, muscle and joint function, as well as the interaction of the foot and lower limb with the rest of the body. With specialized education and training in foot orthoses and footwear, Canadian Certified Pedorthists help to alleviate pain, abnormalities, and debilitating conditions of the lower limbs and feet.
Pedorthists use their knowledge of biomechanics to help people with foot, ankle, and lower leg problems improve their mobility and quality of life.
Pedorthists can help address biomechanical problems caused by medical conditions or injury.
Pedorthists assess a person's foot structure and function, as well as the walking pattern (gait).
Pedorthists are specially trained to assess the dynamics of a patient's foot structure and their ability to perform daily activities. By having an accurate assessment of the foot's movement patterns and any anomalies within the bone or muscle structure, treatments can be tailored to help patients.
A pedorthist can enhance the actions of limbs compromised as a result of an accident, a congenital deformity, a neural condition, or disease.
As a specialist in foot and lower limb biomechanics, a pedorthist can assess posture and gait and then create orthotic aids to support, align and improve the function of compromised limbs. The assessment includes walking, sitting, standing, range of motion testing, and a variety of other testing which may pertain to the condition a patient presents with. The goal is to relieve pain, build strength within the affected limb, reduce swelling and improve mobility.
Orthotics can provide support, cushioning, and/or correction for foot deformities and ailments. They can realign anatomical structures, improve balance, and redistribute external and internal forces.
Orthotics worn regularly can prevent further progression of many physical disorders of the body attributed to an altered manner of weight bearing on the lower limbs. Therefore, seeking out a trained pedorthist can provide efficient and effective treatment options for common foot conditions.
Ankle Foot Orthoses (AFOs) are designed for people living with conditions that limit their ability to dorsiflex their foot causing gait obstruction and difficulty.
Pedorthist cast the ankle and foot and provide custom casted manufactured or off the shelf braces dependent on each individual's need and lifestyle. AFOs can be an excellent aid for anyone with this type of gait difficulty.
If you are experiencing any foot, ankle, or lower leg pain, book an appointment with Sole Mate's for an assessment. We specialize in creating custom orthotics, we offer compression therapy, lower limb bracing services as well as many other orthopedic products and services.