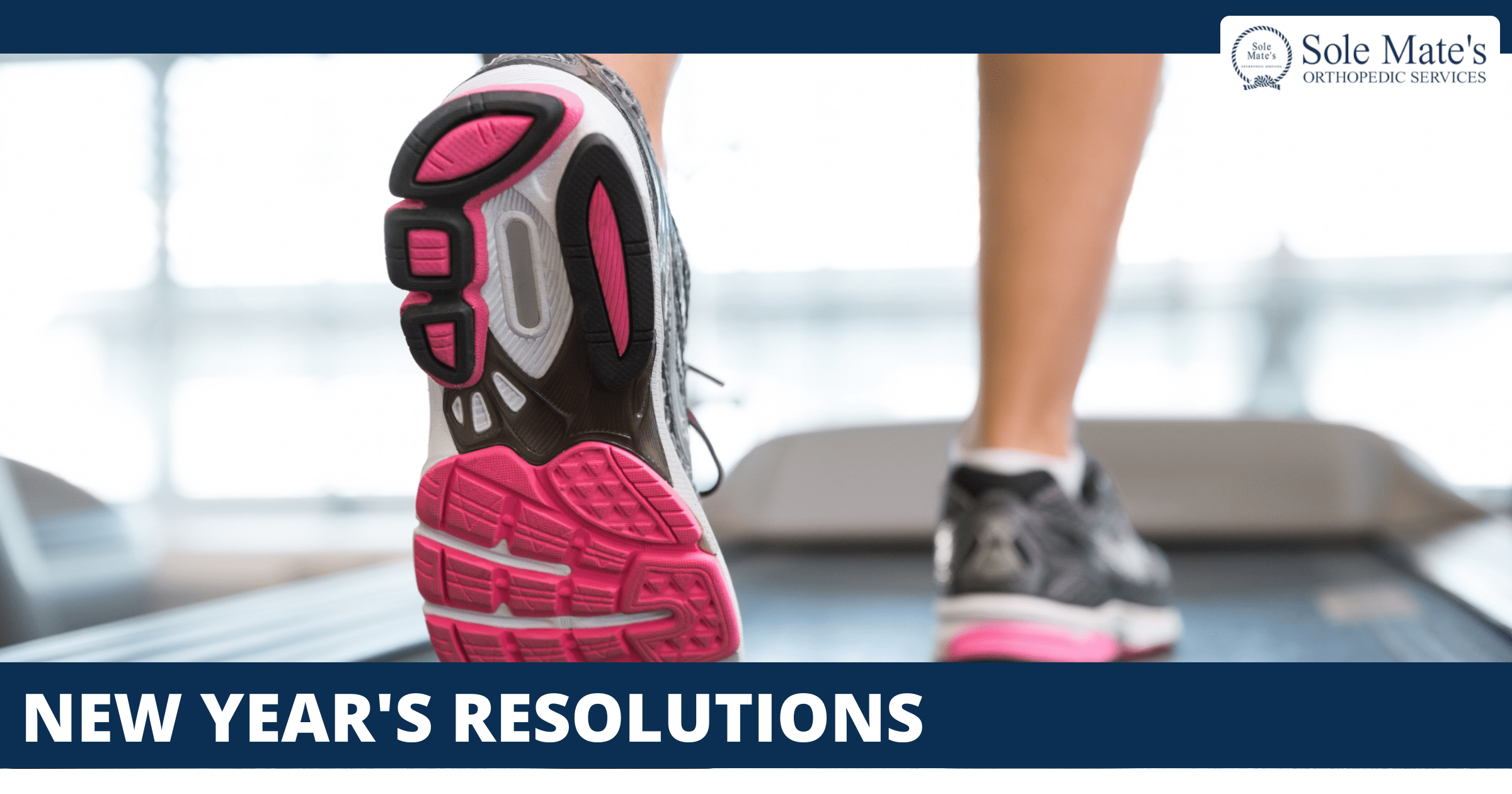 We all know the feeling of setting New Years Resolutions. Whether we want to be more active, take up new hobbies, or just get out more, a new year on the calendar helps to motivate. This year, we have a New Years Resolution suggestion for you; your feet. Foot pain has become commonplace, but it doesn't have to be. With help from us at Sole Mate's, we can help you step into the new year in comfort.
If you find yourself with foot pain on a regular basis, it's time to think about custom orthotics and insoles. A custom orthotic is a device that can be discreetly inserted into the shoe to support, align, alleviate pain, redistribute pressure, prevent and/or accommodate foot abnormalities and improve how the foot and body function. While an orthotic or insole purchased over the counter can help improve your foot pain, a custom orthotic is made using a cast of your foot, meaning that it conforms and fits properly.
What exactly can custom orthotics help with? To start;
Foot orthotics can also help address foot pain, lower limb pain, back pain, and complications related to health conditions such as diabetes and arthritis.
For many, when we think of orthotics, we tend to think of bulky shoes and thick insoles. The truth is, our orthotics come in a variety of thicknesses and materials, and we work with you to make sure you receive the most appropriate orthotic for your footwear choice. At the end of the day, it's all about comfort.
You might be asking yourself, "how do I get started on this resolution?". Well, the first step is to book your assessment. We will assess your gait, how you walk, and the pressure points on your foot, and make a plan. Book your appointment online through our website, or give us a call at 506-871-3784. We can't wait to help you start 2022 on the right foot.