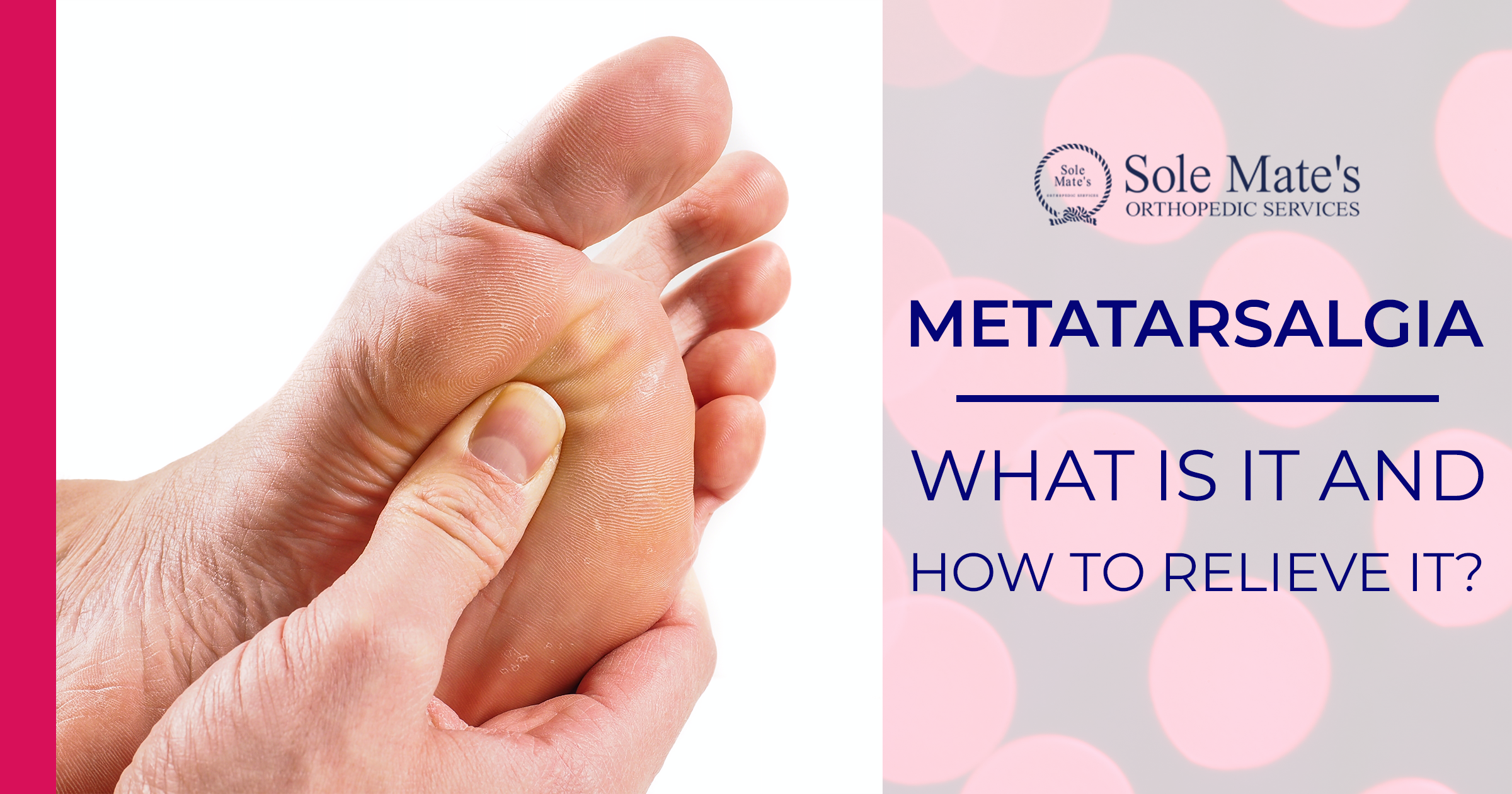 Getting outside and enjoying the weather is one of the summer's greatest pleasures. Many of us took time this year to take in the natural beauty of our region, whether that was through hiking, running, or road trips. What you may now be facing and not realize, is metatarsalgia. Another form of foot pain, metatarsalgia is common after the summer holidays and we've spent a lot of time on our feet. You may now be wondering what causes it, and what can you do to alleviate that pain. We can help. This month, let's talk about metatarsalgia.
First, let's talk about what metatarsalgia is. Metatarsalgia is a cramping burning pain below and between the metatarsal bones where they join the toe bones. You'll likely feel this as inflammation and pain in the ball of your foot. While it's usually caused by running, jumping, and hiking, it can also happen due to foot deformities and ill-fitting shoes.
The good news is that metatarsalgia isn't a serious affliction. While it does hurt and can sideline you, it's not without its solutions. For mild cases, rest and ice will often relieve symptoms. If the pain and inflammation become a common occurrence, changing your footwear would be your next step. A good pair of shoes with shock-absorbing insoles can help immensely.
If after you've changed your footwear, and spent some time off your feet, you still find yourself with metatarsalgia pain, that's where we come in. Book an appointment online and let us know you're dealing with metatarsalgia pain. Using our custom orthotics, we can help create a plan to help you get back on your feet. Want to learn more, or book an appointment? We'd love to hear from you!