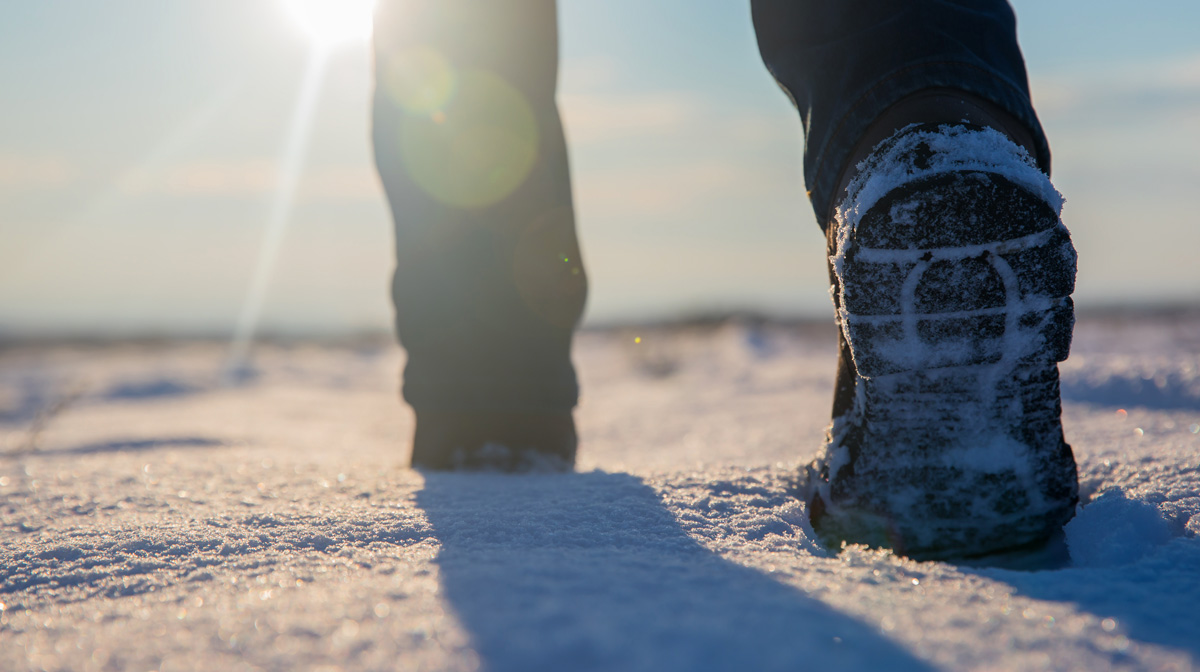 When it comes to winter boots, it is important to remember that not only do they need to be warm and safe, but they also need to provide the right fit for your feet.
Whether you are a senior looking for comfortable footwear during the cold winter months, or have a foot condition that is exacerbated by cold temperatures, there are several factors to consider when choosing the right winter footwear. First, make sure your boots have sturdy soles with good traction for extra stability on icy surfaces – this is often not the case! No matter your age or physical ability, you want to avoid falls!
WINTER FOOTWEAR AND ORTHOTICS
When being fitted for winter boots, it's not uncommon to be fitted half a size larger than your normal shoe size. Many are aware to wear their winter socks when shopping for winter boots, but don't forget about your orthotics, as they can affect fit as well. You deserve comfortable boots that won't cause you pain! When selecting footwear, bring your orthotics with you – or verify that insoles are removable before you buy. If you would like advice on your orthotics' fit in your winter footwear, don't hesitate to visit us! If any adjustments are needed, it's always better to be proactive! Good support will help prevent pain!
WARMTH
To ensure that your winter boots are both warm and comfortable, look for materials like wool or fleece lining, which will help keep your feet cozy even in the harshest weather conditions. One of the easiest ways to keep warm when wearing winter boots is by making sure there's a layer of air around your feet. Sizing up could help your feet stay warm longer. We live in a cold climate, so wool socks (or the softer merino wool socks) are often your best bet. They help protect against frostbite and keep feet warm when it's freezing outside!
TIPS FOR SENIORS
If you are a senior, another important factor to consider is ease of putting boots on. Many seniors have issues with joint pain or arthritis that makes wearing winter boots even more challenging. For those with arthritis, consider velcro boots. In general, but especially if recovering from hip surgery, zipper or velcro may be best. At home, make sure that there's a place to sit near the entrance, and keep a good long-handled shoe horn on hand.
TIPS FOR FOOT CONDITIONS AFFECTED BY COLD TEMPERATURE
If you have conditions affecting cold feet such as Raynaud's disease/phenomenon, Buerger's disease, or a loss in sensation to your extremities caused by a stroke or diabetes, you know how important it is to keep your feet warm. But these conditions make it particularly tricky to do so. If you've been prescribed compression socks, make sure to wear them! We also have compression socks with merino wool (15%) for a warmer feel. Most individuals find that their socks lose their stretch after about six months of wear, so if it's time for new compression socks, we're also here for you — we have plenty of different types of compression garments in stock!
—
When getting ready for winter weather, the most important thing is to take your time and be sure to get the right boots for you. Whether you are shopping online or in-store, try on lots of different styles and make sure that they fit well (with your orthotics too!) before committing to a purchase. With the right winter boots, you can stay warm and safe all season long!