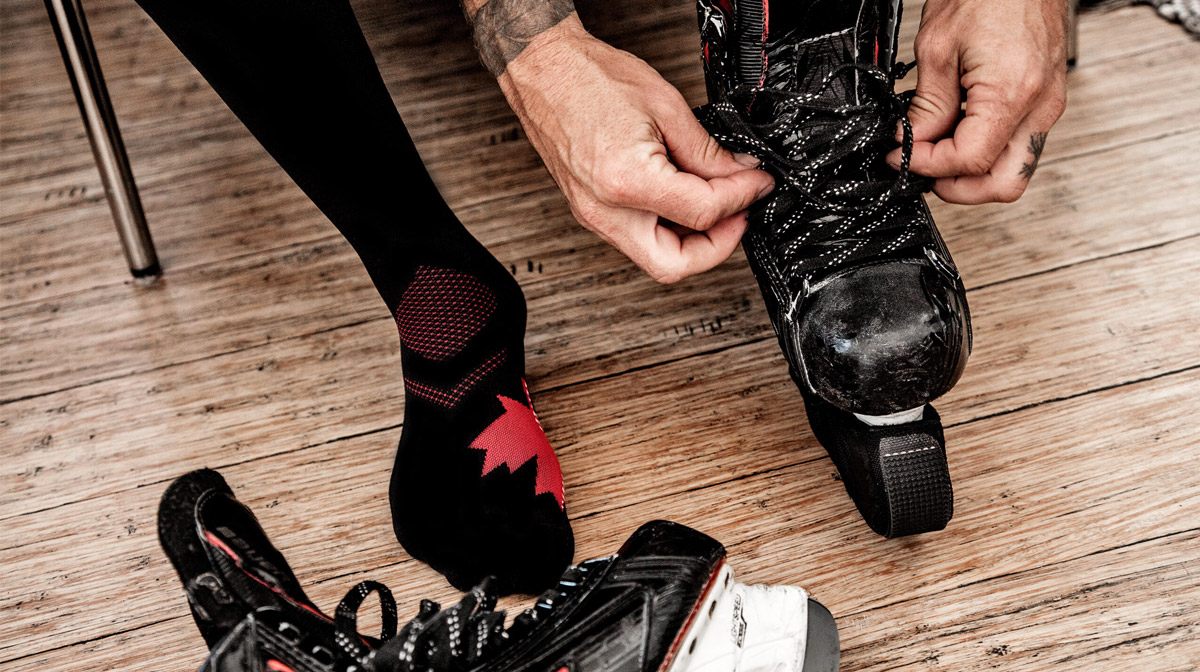 Compression socks and stockings are specially designed to help improve blood circulation and reduce swelling. 
Compression therapy is often recommended for people who have deep vein thrombosis, post-surgery, diabetes, or varicose veins. They also reduce swelling caused by edema and lymphedema by encouraging lymphatic drainage and in turn, improving blood flow. But are they recommended when you don't have these underlying conditions? Let's take a closer look!
Compression garments reduce fatigue and pain caused by standing for long periods of time. If you have a job that requires you to be on your feet all day, then chances are you would benefit from wearing compression socks. They can help reduce swelling in your legs and improve blood circulation, which reduces fatigue and pain. 
Interestingly enough, compression socks can also help if you have a sedentary job that requires you to sit at a desk all day. If you work in an office or drive for a living, then you know that sitting for long periods of time can also cause pain and swelling in your legs as well. Wearing compression socks can help reduce these symptoms.
Benefits of compression garments
There are many benefits to wearing compression socks, including: 
Reduced pain and fatigue
Improved blood circulation (and vein problems)
Manages moderate to severe swelling, including swelling caused by edema and lymphedema
Helps wound healing, specifically ulcers
Eased discomfort from Restless Legs Syndrome (RLS) 
Reduced discomfort during pregnancy 
Aids in athletic performance and workout recovery
Helps prevent blood clots after surgery
Increased comfort
Where to start
Compression garments are not one-size-fits-all. It's important to get them fitted properly so that they can provide the most benefit. A certified fitter can help you select the right size, type, and level of compression based on your individual needs. Once you have the proper fitting, make sure to put them on correctly. It's also important to wear them consistently to see the best results.
Compression stockings and socks tend to be more expensive than normal garments as they are medical-grade products, but they may be covered under certain supplemental insurance plans. Check your insurance plan if you think you may be eligible for reimbursements! 
How to care for your compression stockings or socks
To ensure that your compression garments last as long as possible, it's important to take care of them properly. Always follow the manufacturer's instructions when washing and drying your socks. Most types of compression garments should be hand washed with mild soap in cool water and air dried. When not in use, store them in a cool, dry place out of direct sunlight. 
You should replace your compression garments when they lose their stretch. If you gain or lose weight, they might become too loose or too tight, and you should schedule a new fitting. Be sure to consult with a certified fitter before purchasing new compression garments so that you can get the correct size and level of compression for your needs. 
—
Compression socks are a great way to improve blood circulation and reduce swelling. If you have a job that requires you to stand or sit for long periods of time, then chances are you could benefit from wearing them. There are many different types of compression socks available on the market today, so be sure to schedule an assessment with a certified fitter! Plus, if you like to have fun with your sock colours and patterns, we stock compression garments of all sorts at Sole Mate's! Socks don't have to be boring!