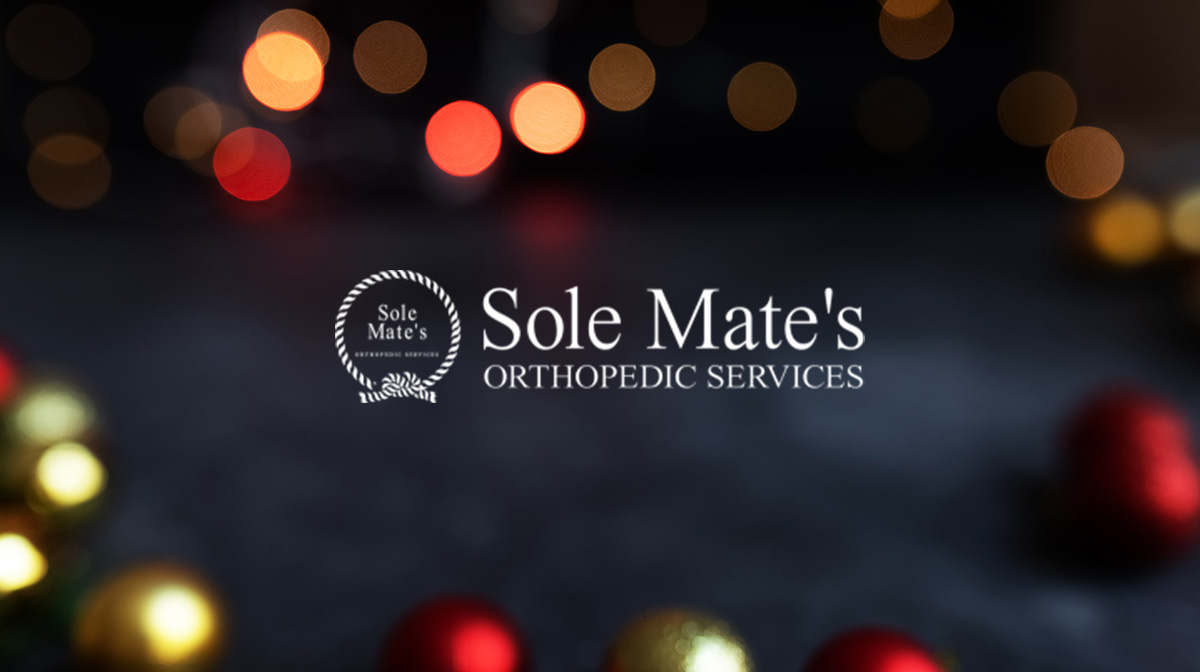 The holidays are right around the corner and that means it's time to start thinking about gifts for family and friends! If you have someone in your life who suffers from foot pain or discomfort, you may want to consider foot care gift ideas. Here are some ideas: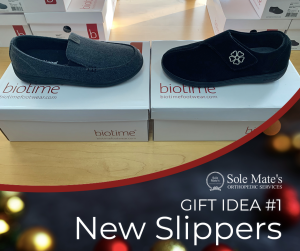 One of our newest gift options is Biotime slippers.
These easily accommodate orthotics, and are so comfortable! The Mia model also has an adjustable hook & loop closure for a perfect fit.

These are great for everyone, not just those who wear orthotics!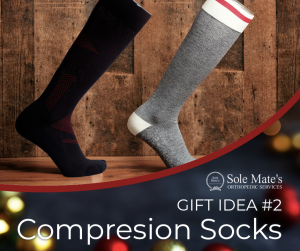 Compression stockings are a great choice for those who suffer from swollen feet or recurring pain.
Compression socks provide extra support to tired, worn-out feet by providing graduated pressure to improve circulation throughout the body. With a variety of styles and colours available, you'll be sure to find the perfect pair for anyone on your list. Models shown in this picture are "Strong and Free" and "Work It" by Lunatik. They feature 15-22mmHg compression, so no prescription needed!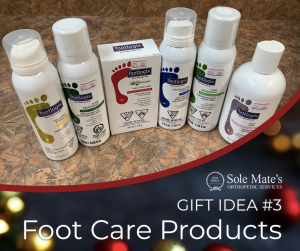 Another great gift option is a Footlogix foot care product.
This specialized line includes innovative formulas that can help moisturize dry skin, repair cracked heels, provides relief to chronically cold feet, and more. Give your loved one relief from their foot woes with these top-of-the-line products!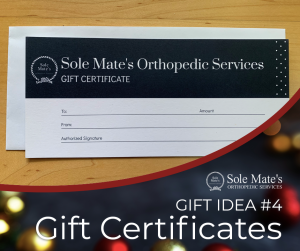 Not sure what your special someone needs? Let them choose with a gift certificate from their favourite pedorthic / foot care store!
This way they can pick out whatever product is best suited for their individual needs – whether it's shoes that fit just right or special products – they'll be happy knowing they got exactly what they needed without having to guess what you thought might work best!
We hope this list helps take some stress off of your holiday shopping and lets you give your loved ones something truly special this year! Please note that our store will be closed for the holidays starting December 23rd but will re-open January 3rd. Wishing everyone happy holidays from our team – we look forward to seeing you soon!