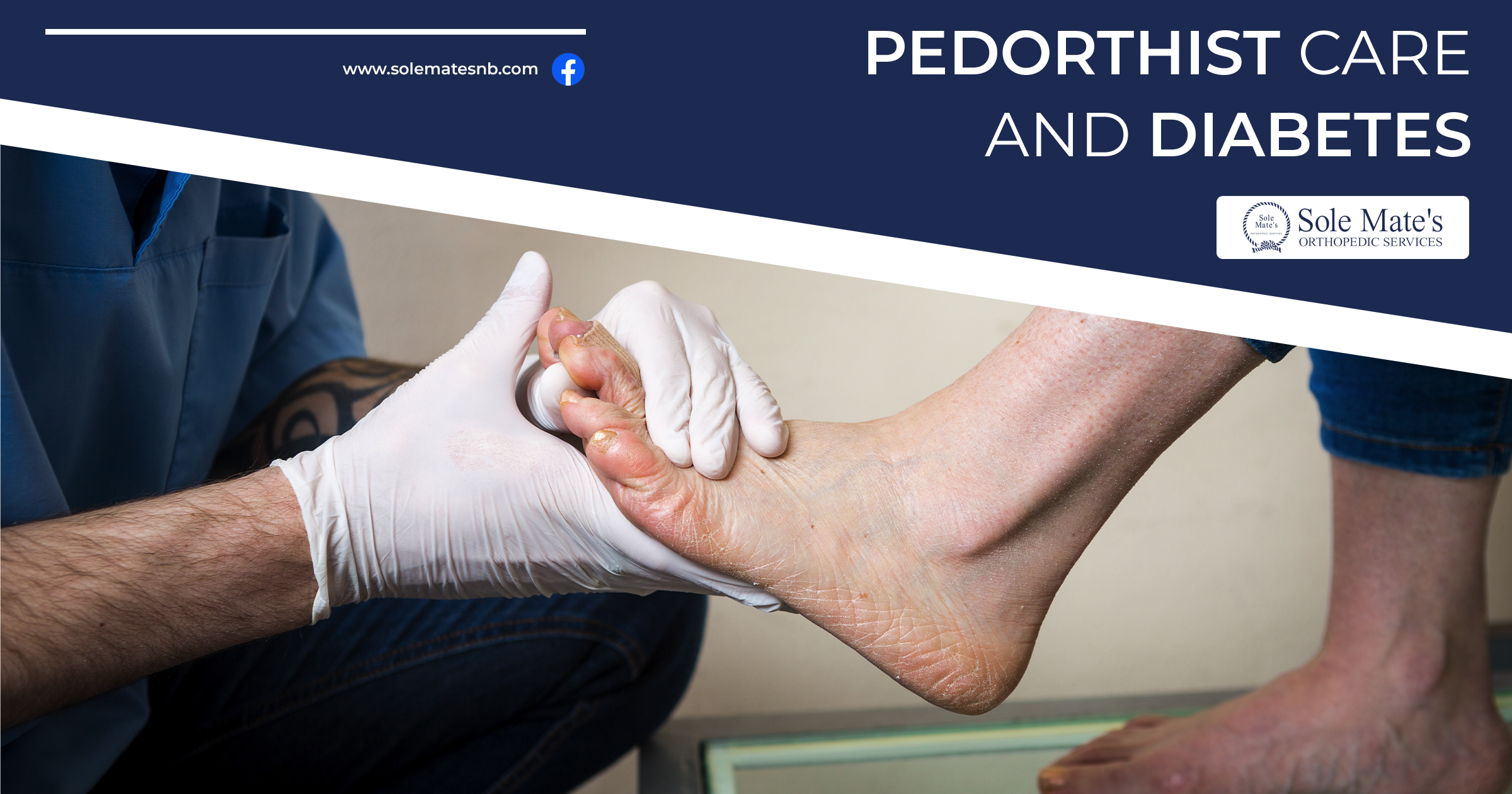 According to research from Diabetes Canada, currently, one in three Canadians has diabetes or prediabetes. Long-term complications from diabetes can often manifest in foot problems like ulcers and infections. Foot problems are the number one reason for hospitalization among those with diabetes. This is where Sole Mate's steps in. How can we help? Here's how.
Diabetes can impair blood flow and healing in your feet, which makes those living with it more prone to foot injuries. Fortunately, many of these injuries can be avoided with custom orthotics. With over 80% of foot injuries among diabetics caused by ill-fitting footwear, custom orthotics built by a licensed pedorthist can make a world of difference. Proper foot care can be life-changing for those living with diabetes. The best way to handle this is custom orthotics. Built specifically for each person, a custom orthotic is often made of softer, antibacterial materials to help those with diabetes keep their feet healthy.
Socks can make a huge change in the quality of your foot life. With cotton socks oftentimes pilling, they can cause undue pressure on your foot. We recommend socks with a blend of cotton and polyester which help with comfort. The right socks can help with swelling, blood flow, and comfort.
Are you living with diabetes? Let us be part of your healthcare team by providing you with specialized foot care allowing you to live your best life.