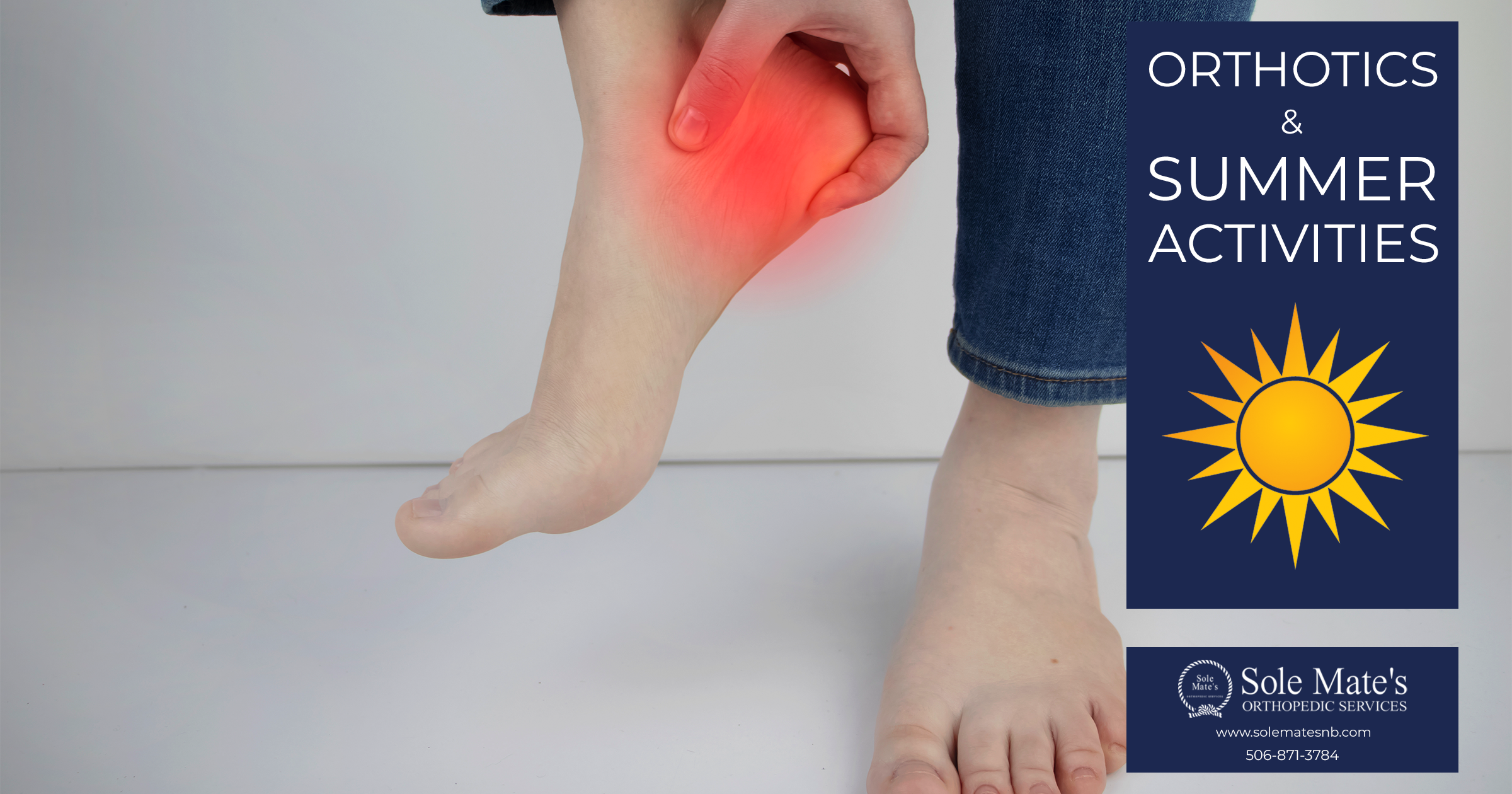 The great joy of summer is the outdoors. Hiking, biking, the beach, and all activities in between mean that your feet are going to get a workout. While it's a great time to ditch the winter coats and heavy pants, it's not a great time to ditch your good footwear. How can you keep your feet happy while enjoying all that summer in The Maritimes has to offer? We're glad you asked.
Every summer, we see an increase in plantar fasciitis. That ligament that runs along the bottom of your foot can become inflamed and cause you pain when it's not supported correctly. Whether a quick run to the store in pair of unsupported flats becomes a full day out, or you decide that you're going to do a Couch to 5K without getting the right shoes and visiting your pedorthist, you run the risk of causing yourself a lot of pain.
Do you love flip-flops and sandals? While cheap flip flops can be bad for your feet, a well-made pair, partnered with custom-made orthotics can give you the ultimate combination of style and comfort. That means you can wear those flip-flops to the beach instead of having to pull on your runners and get them full of sand.
Something to remember when it comes to foot pain; Don't be a hero. If your feet hurt, take a break. Many of us have a warrior mindset when it comes to exercise and activity, but at the end of the day, if you hurt, it's time to rest. If the pain persists, it's time to visit your pedorthist and get fit for custom orthotics.
Summer is almost here, and there are few things worse than having to sit idly by because your feet are in too much pain for you to participate. Are you feeling pain in your feet now? Book your appointment today for custom-made orthotics to help you feel better in time for summer.