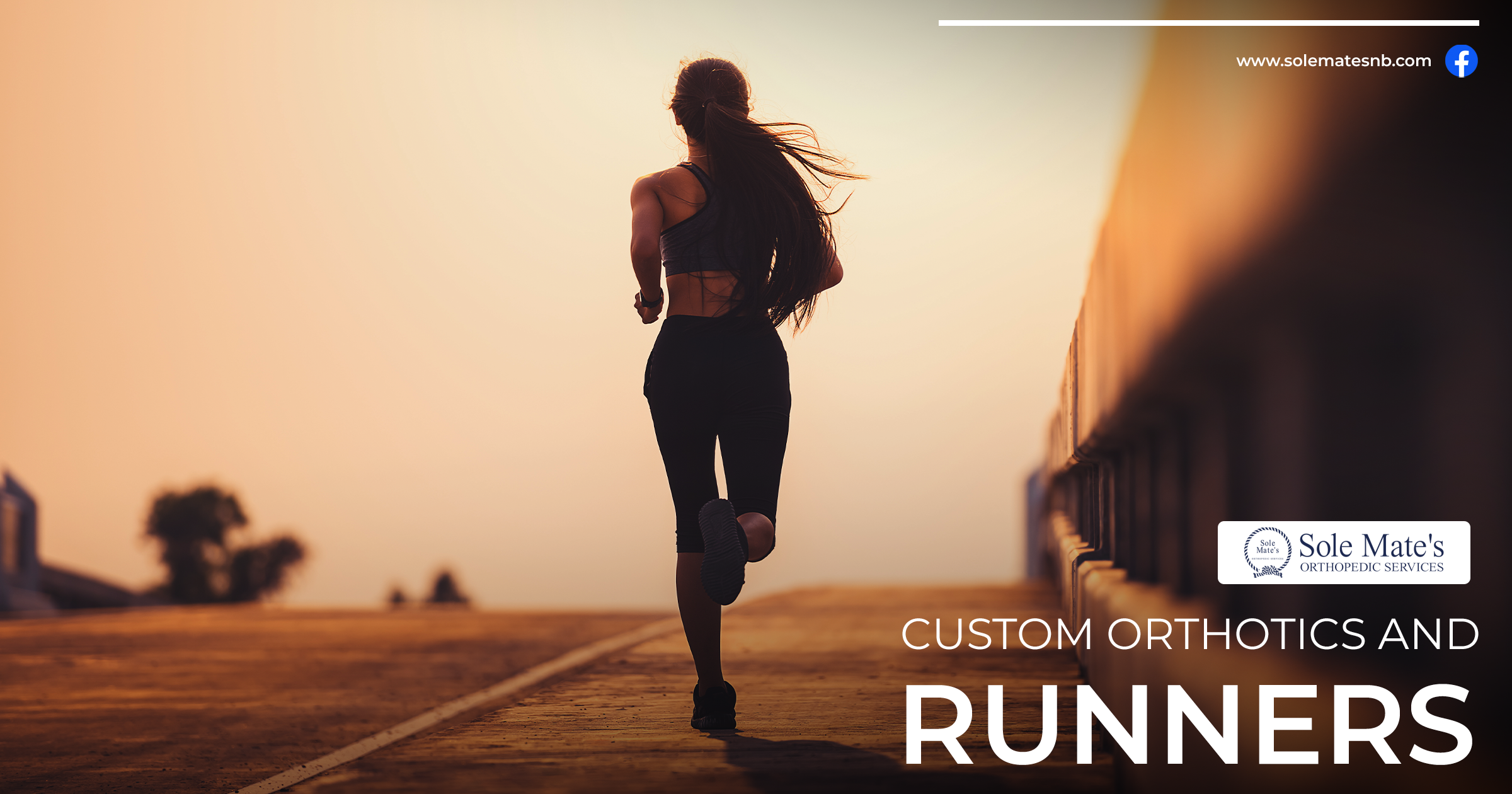 There are few feelings better in this world than a runner's high. The state of euphoria one can feel after a particularly tough run can turn your day, or even week, around 180°. What happens though when the pain in your feet and legs becomes too much? Experienced runners know to check for proper fit, and have likely already tried over-the-counter orthotics. If you've made it this far, you're still looking for that relief. How can custom orthotics help your running? Here's what you need to know.
When you run, your foot pronates inward to help absorb the shock of running and walking. About 25 percent of people have a regular running pattern, which means their foot pronates just enough to absorb shock. For the rest of us, our feet either pronate too much, or not enough, putting stress on our feet, ankles, and knees. Orthotics help by correcting the imbalances by adjusting the angle your foot hits the ground.
Runners also face problems with plantar fasciitis (heel pain), chronic blisters, shin splints, and leg-length discrepancies which can also be alleviated by custom orthotics. While one would think that running shoe manufacturers would consider these things and build their shoes with that in mind, most companies tend to be sparing with the sock liner, aka the insole that comes with your shoe, and design them to break down and conform to your foot. With that, there is no change to your pronation, meaning the problem can actually get worse.
If you're a seasoned runner, you've likely already tried over-the-counter orthotic solutions, and have been to your local running store and have been fitted. After taking these steps towards comfort, your next move should be custom orthotics. A visit with a certified pedorthist will start the process towards having custom orthotics built specifically for your feet, helping to turn your pronation to the right angle, meaning that you can continue your passion for running.
Do you have questions about running and how custom orthotics can help? Reach out today, or book your appointment online! We can't wait to see you!